This month Mary Ann, Cindy, and I are joined by Kris of Driven by Decor, Kim of Northern California Style, Sherry Hart of Design Indulgence, and Pam of Simple Details for Project Design: Coffee Table Styling. I think it will be fun to see everyone's different perspective on the subject. I believe a coffee table is the perfect surface to share your favorite things. That can mean your favorite candle, book, or collection. My approach is pretty simple. I change it often, sometimes daily, but a few favorites make their way back to the table time and time again.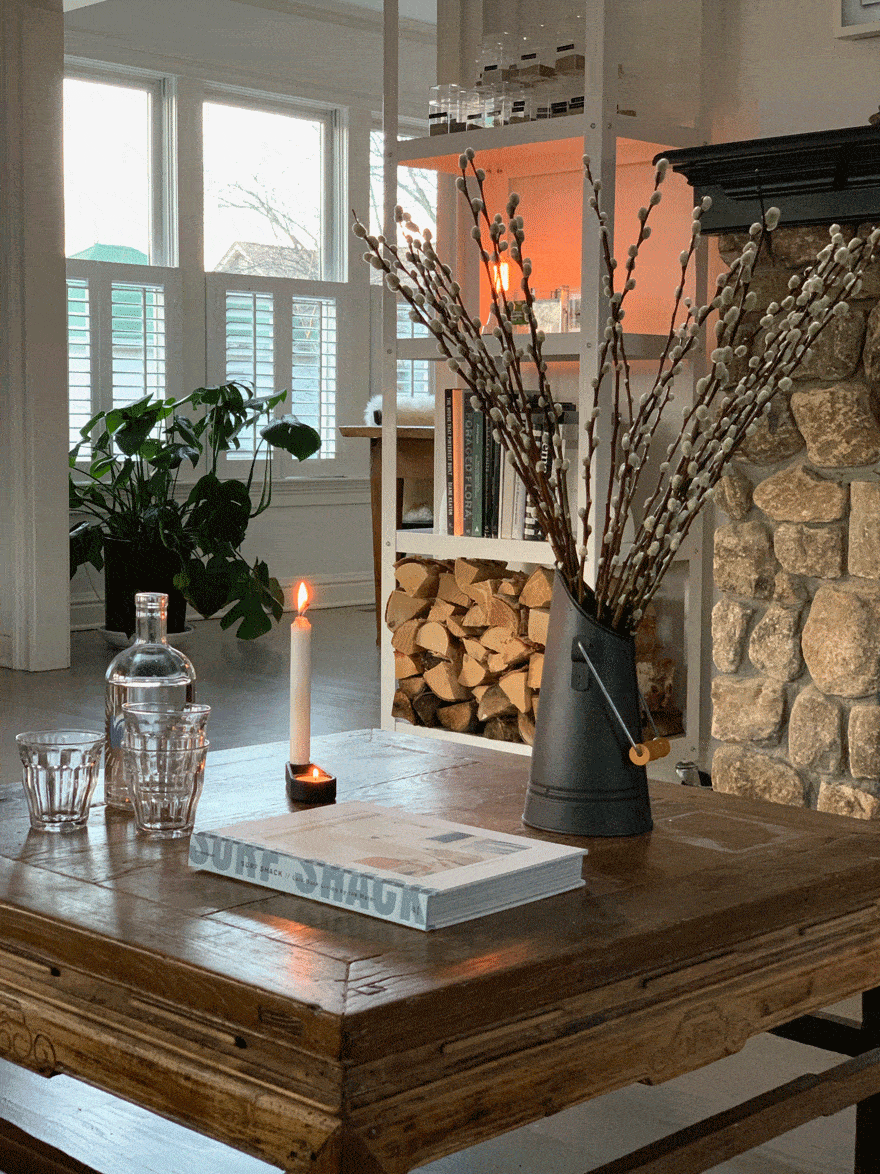 My approach to everything from our coffee table to the way I dress is very casual. I always want people to feel comfortable and at ease when they are in our home. Our coffee table has been around the block…several times. It's a perfect square. We found it at RJ Imports when we lived in California for the second time. It was in our family room and then when we moved back to Connecticut it found its home in the attic where it saw many hot pizza boxes and drinks left for hours, if not days, thanks to teenage boys. When we moved to this house it found its way back into our living room. It's a little worse for wear, but this table built many years ago and imported from India has not even a single nail. I love it for all its imperfections.
Minimal Coffee Table: Branches, stones, candle
Coffee table with a few favorites: Books, rocks, plants
I almost always have a few books, candles, and collections, like white stones found in Montauk and matches from our favorite restaurants. I am so excited when a restaurant still has match books. It's always a good sign of a great restaurant. In the photo above I placed potted plants in the cloth bags that come with sheet sets from Serena & Lily. I love to repurpose little things like that.
Long lasting wax flowers, vintage candlesticks, books & beads
I think most would agree that it's nice to have something fresh like flowers or a plant. And of course the shape and size of your table dictates the amount of things to have on it. In our former home, the sitting area in front of the fireplace was actually pretty small and the only coffee table I could find that would give us enough room to walk around comfortably, was actually a bench. I think a bench is an excellent solution to a coffee table for multiple reasons. It's long and narrow shape naturally fits well between two sofas. And, in a pinch, it's also extra seating.
Use a bench as a coffee table in small or tight spaces
Madeline has a very tiny NYC apartment and uses a bench that can be used in front of the sofa or against a wall opposite the sofa if extra seating is needed. She keeps it nice and tidy with a trio of her favorite candles or votives on a tray, the current issue of her favorite magazines and a stem of something in a small vase.
Madeline's small NYC apartment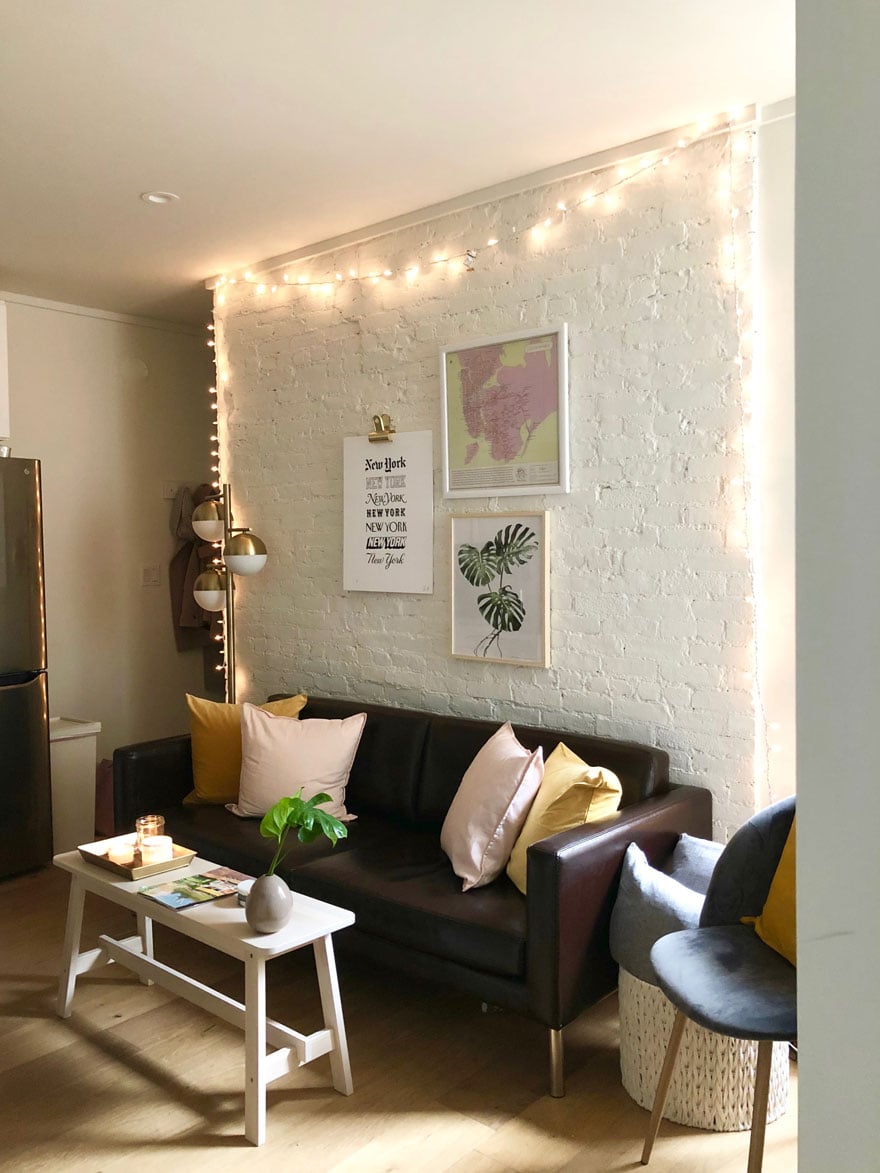 When I think about the items that get center stage so-to-speak on the coffee table, I like to think that they reflect our values and these are the items that create a meaningful and authentic home. Rocks are not just a pile of rocks. Each one tells a story. What story does your coffee table tell?
Please visit these blogs to see their coffee tables…links below!
Favorite Books

A few of my favorite coffee tables