Chewy pumpkin snickerdoodles are like the perfect autumn cookie with all the pumpkin spice flavors of fall.
These cookies are easy to make and have all the pumpkin flavor you could want. I love to have one with my coffee in the morning. They disappear fast, so make a double batch of this cookie recipe. 
Today, I am joining a few friends for our favorite pumpkin recipes. The one I'm making today is one that I made growing up. I love that you can use an electric mixer or just mix with a whisk and a spoon. They turn out every time! And they smell amazing!
What you will need to make pumpkin snickerdoodle cookies
Pumpkin puree
All-purpose flour
Granulated sugar
Brown sugar
Cinnamon
Vanilla extract
Baking soda
Baking powder
Salt
Butter
Pumpkin pie spice or Allspice (cloves, ground ginger, nutmeg, ground cinnamon)
Cinnamon sugar mixture for rolling dough balls before baking
Tools you will need:
Stand mixer, hand mixer, or a whisk.
Medium bowl
Small bowl
Measuring cups and spoons
Parchment paper
Cookie sheets or baking sheets
Ice cream scoop with a release
Glass to flatten cookie dough balls
Things to plan for when making these cookies
The prep time is just a few minutes, but you will need to allow the butter to cool a bit before mixing with the other ingredients. The butter does not need to get to room temperature but needs to be slightly cooled for best results.
Because this recipe calls for using melted butter, you will need to save time to refrigerate the dough before baking.
Even though the dough has been refrigerated and pressed down with a glass before baking, you want to ensure they have plenty of room on the cookie sheet.
You can use a whisk and a wooden spoon to mix the cookie dough or an electric mixer if you prefer.
Make ahead, refrigerate dough balls, and bake as needed.
Who doesn't love the aroma of freshly baked cookies right out of the oven? The scent of baked cookies, especially pumpkin cookies of any kind, has such a warm, cozy scent.
When I make them for my kids to take home to the city, I send them home with a little package of cookie dough balls, and all they need to do is place them on a baking sheet, flatten them with the bottom of a glass, and bake.
Print
Chewy Pumpkin Snickerdoodles
Pumpkin snickerdoodles are the perfect fall cookies that turn out every time you make them! 
Author:
Prep Time:

10 minutes

Cook Time:

11 minutes

Total Time:

21 minutes

Yield:

1

8

1

x
For the Cookie Dough:
1/2 cup

white sugar

1/4 cup

dark brown sugar

1/2 cup

butter, melted and cooled

1/3 cup

pumpkin puree

1 teaspoon

vanilla extract

1 1/2 cups

all-purpose flour

1/4 teaspoon

salt

1/4 teaspoon

baking powder

1/4 teaspoon

baking soda

1 teaspoon

ground cinnamon

1 teaspoon

pumpkin pie spice
For the cookie dough balls:
1/2 cup

white sugar

2 teaspoons

ground cinnamon
Instructions
Whisk the melted butter with the dark brown and white sugars. 
Then add in the pumpkin puree and vanilla. Whisk or blend until combined.
Whisk the flour, salt, baking powder, baking soda, and spices in another bowl.
Combine the wet and dry ingredients. 
Refrigerate the dough for at least an hour.
Using a cookie scoop with a release, make balls, roll in the cinnamon sugar, and place on a parchment-lined cookie sheet.
Flatten each cookie with the bottom of a drinking glass. (You may need to dip the bottom of the glass in some water so the cookies don't stick).
Bake in a 350º oven for about 11 minutes.
Remove to a cooling rack.
Enjoy while still warm, or wait until completely cooled before placing in an airtight container. (They should last for about a week)
Keywords: cookies, fall baking, snickerdoodle
5 More Pumpkin Recipes to Try!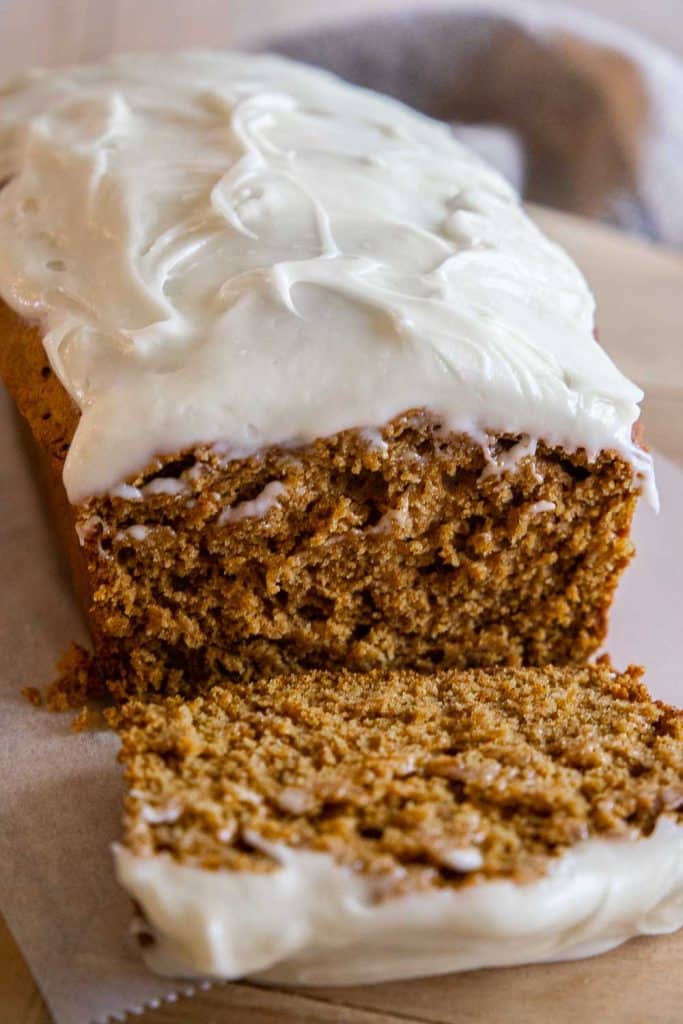 Pumpkin Loaf With Cream Cheese Frosting | Twelve on Main
This moist pumpkin loaf with cream cheese frosting is an amazing fall treat you need to make!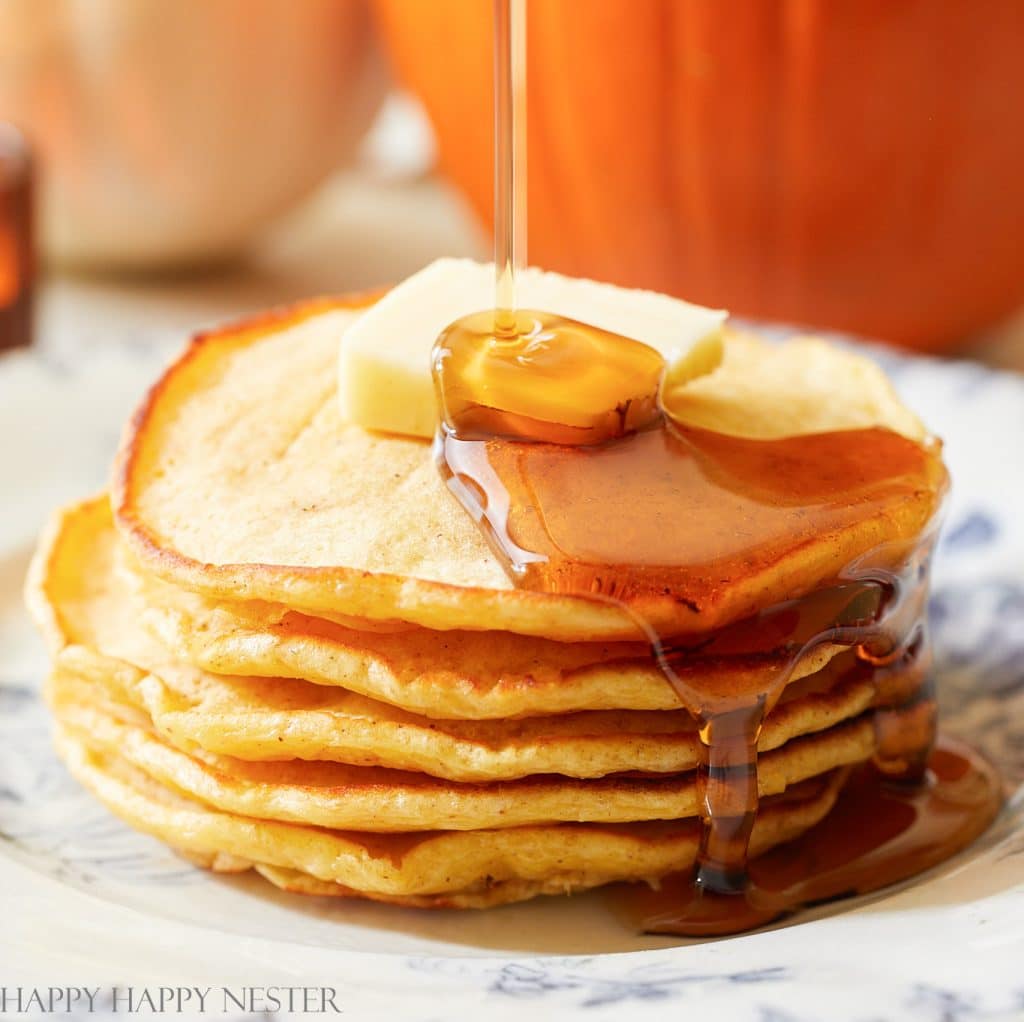 Buttermilk Pumpkin Pancakes | Happy Happy Nester
Your ultimate guide to the perfect fall breakfast. Autumn mornings deserve a breakfast that embodies their essence. Let's make Buttermilk Pumpkin Pancakes. This delectable treat melds the creamy tang of buttermilk with the rich, comforting flavors of pumpkin.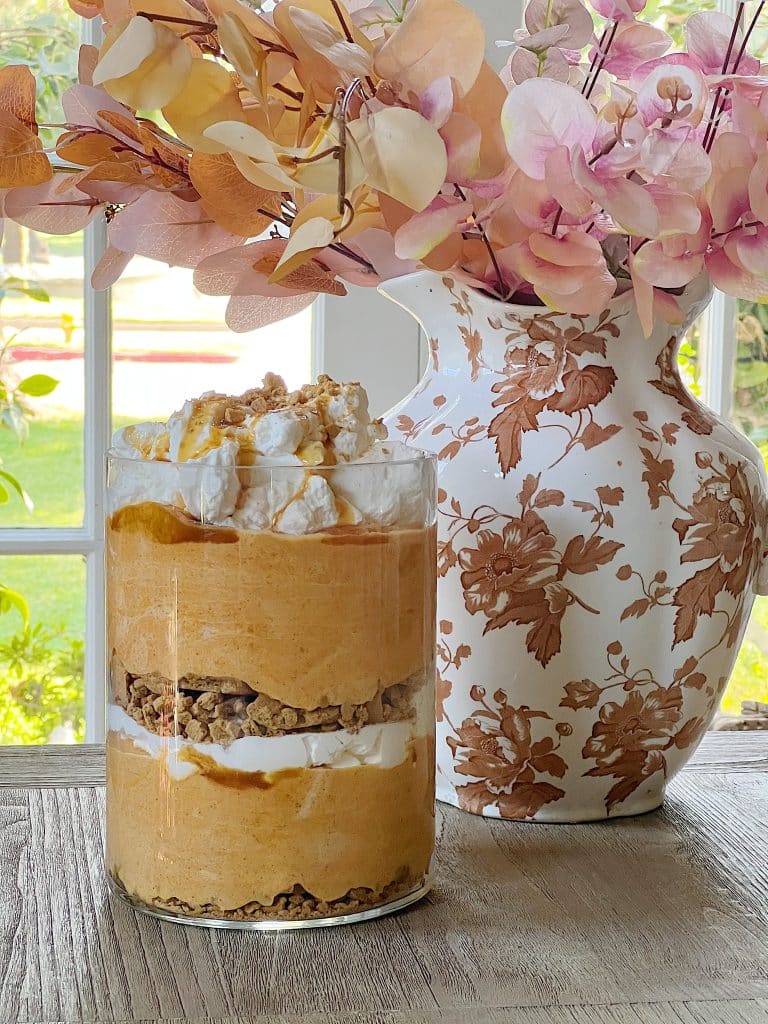 The Best Gingersnap Pumpkin Trifle Recipe | My 100 Year Old Home
A trifle is a visually striking dessert that layers flavors and textures beautifully. This Gingersnap-Pumpkin Trifle combines the spicy crunch of gingersnap cookies with the creamy richness of a pumpkin mousse, finished off with whipped cream and caramel drizzle.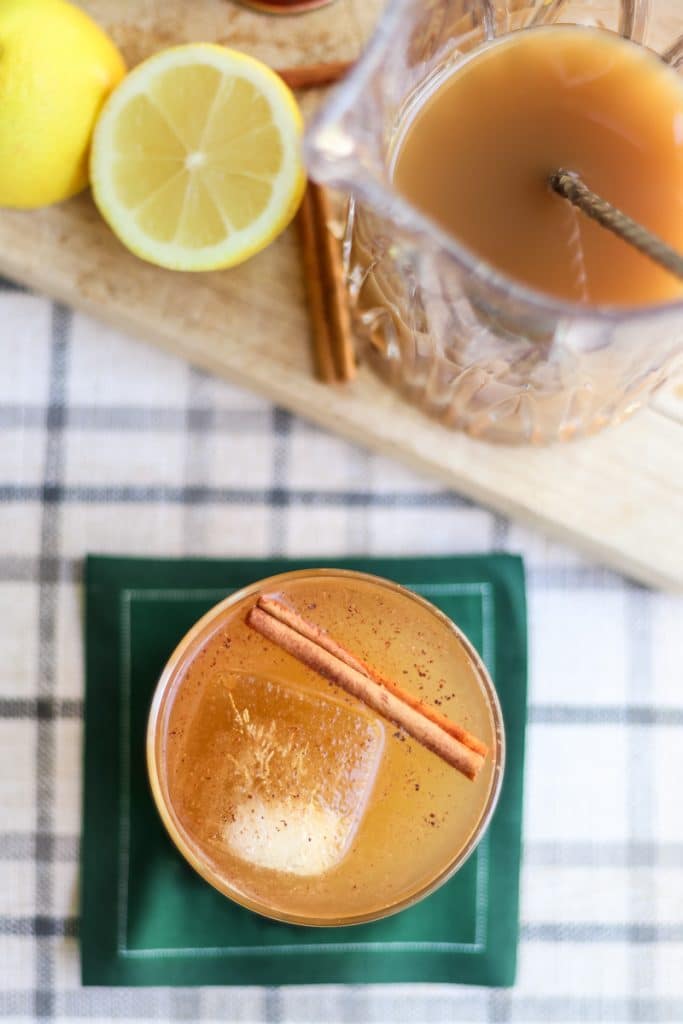 Pumpkin Pie Whiskey Smash Cocktail | Modern Glam
The perfect cocktail for Autumn! This Pumpkin Pie Whiskey Cocktail is spiced with all the flavors of the season and tastes delicious!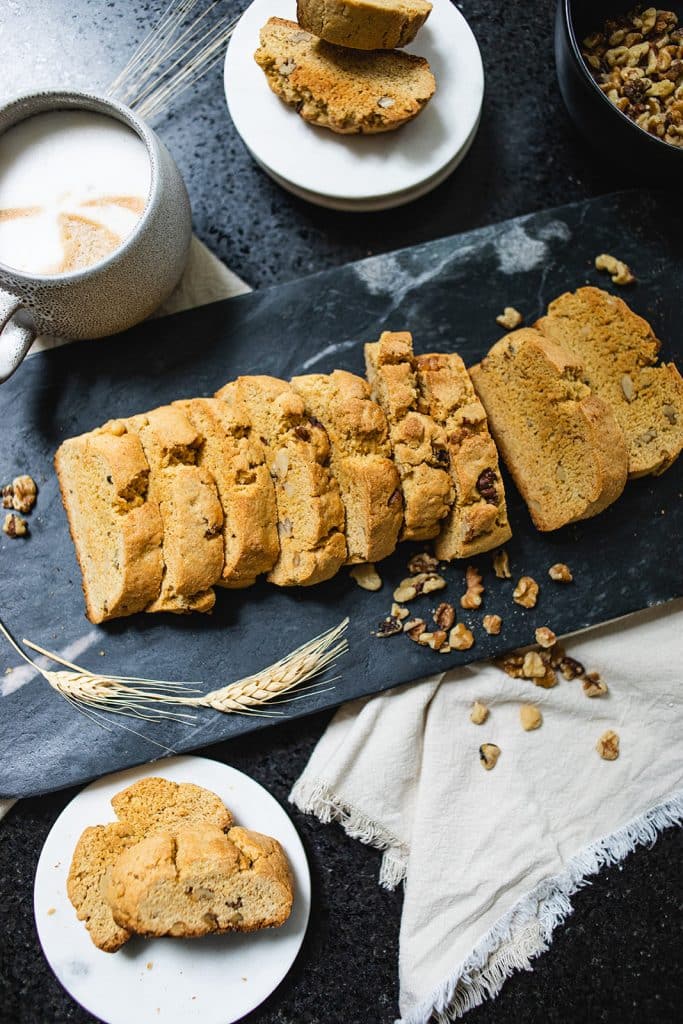 Pumpkin Biscotti | My Sweet Savannah
This delicious treat has only 6 ingredients and can be made in a matter of minutes. Great with a cup of coffee in the morning and equally as delicious as a dessert!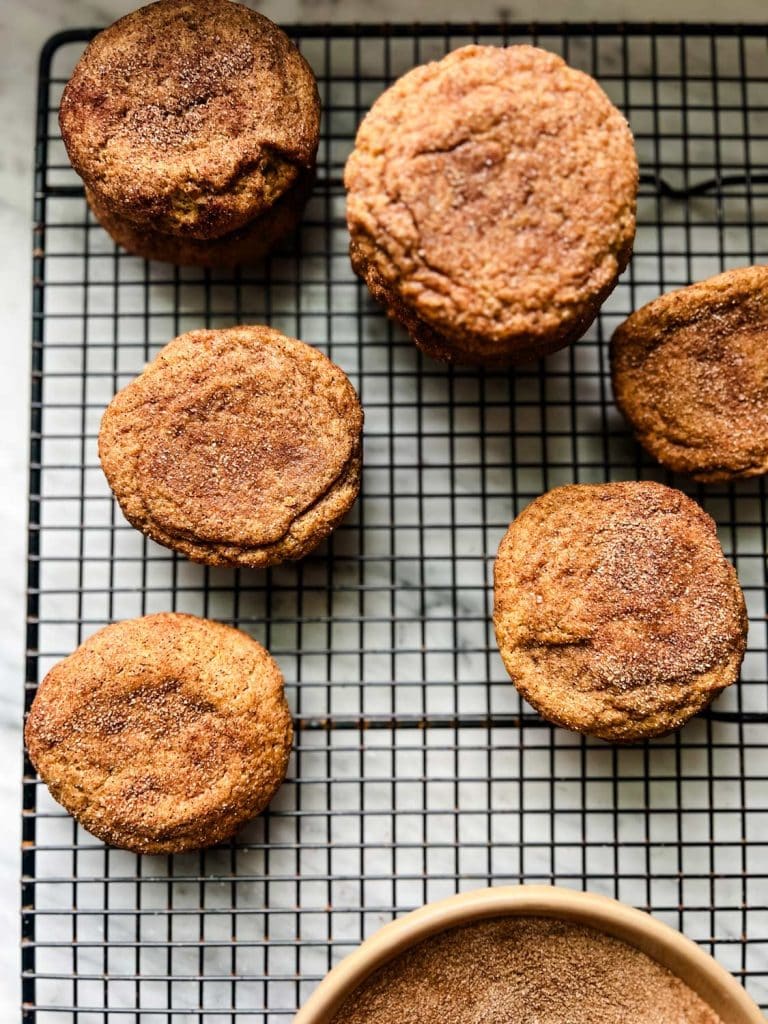 Chewy Pumpkin Snickerdoodles | Mostly Lovely Things
These pumpkin snickerdoodles are the perfect cookie for autumn. Make a double batch; they disappear quickly!