I live where it's cold and so a new winter coat purchase can be easily justified.  I'm sort of kidding, but when I slipped on the Daphne Bouclé coat at J.Crew, I knew it was going home with me.  It's the sort of coat that's perfect to throw on over everything.  I wore it over workout clothes for a walk on the beach and I plan to wear it to every holiday party.  Most of the coats I've tried on were a bit oversized making them comfortable and easy to layer under.  From a hooded sweatshirt to a sweater with a down vest for extra warmth to a silky blouse, a bouclé coat is the perfect addition to your winter wardrobe.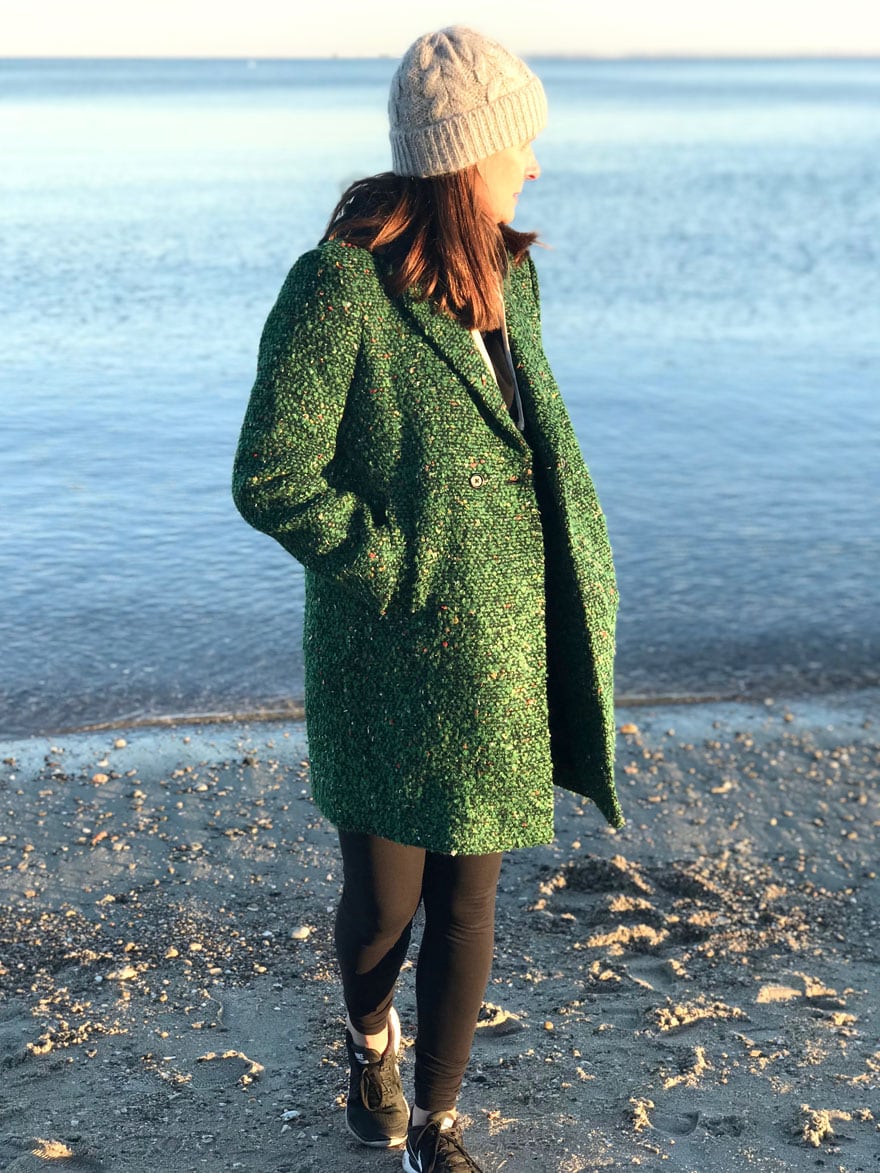 I love my Bouclé coat with denim and white jeans.  My favorite bag is this one from Coach.
For a weekend away I plan to wear my coat over all black – leggings, sweater and a wrap for an overnight flight. I'll pack 2 pairs of jeans, 2 sweaters, a vest for an extra layer of warmth, an umbrella.  It all fits nicely in here.  The Bouclé coat is the piece that makes each look a little bit interesting. which is what we love most about this style of coat!
 J.Crew  2.  Topshop at Nordstrom  3. Nordstrom4.  Vince Camuto at Macy's  5. Madewell  6.  Old Navy
The Daphne Bouclé coat is currently sold out in most sizes at J.Crew.  These are some other options and all have a similar oversized fit with roomy pockets.  The Old Navy coat is more like a heavy sweater. The perfect coat to throw on over everything.
SaveSave