It's time for Autumn Bounty at Terrain in Wesport, Connecticut. Terrain is a place I go for inspiration a few times a week.   Inspiration for me generally has something to do with the outdoors and even though Terrain is a store, it's like being in nature and no place does seasons like Terrain.  They usually have a fire going which makes it smell like a campfire in the best possible way.  It's quiet if you go early or late in the day just before they close.  I can wander about inside and out and maybe have a cappuccino at their coffee bar.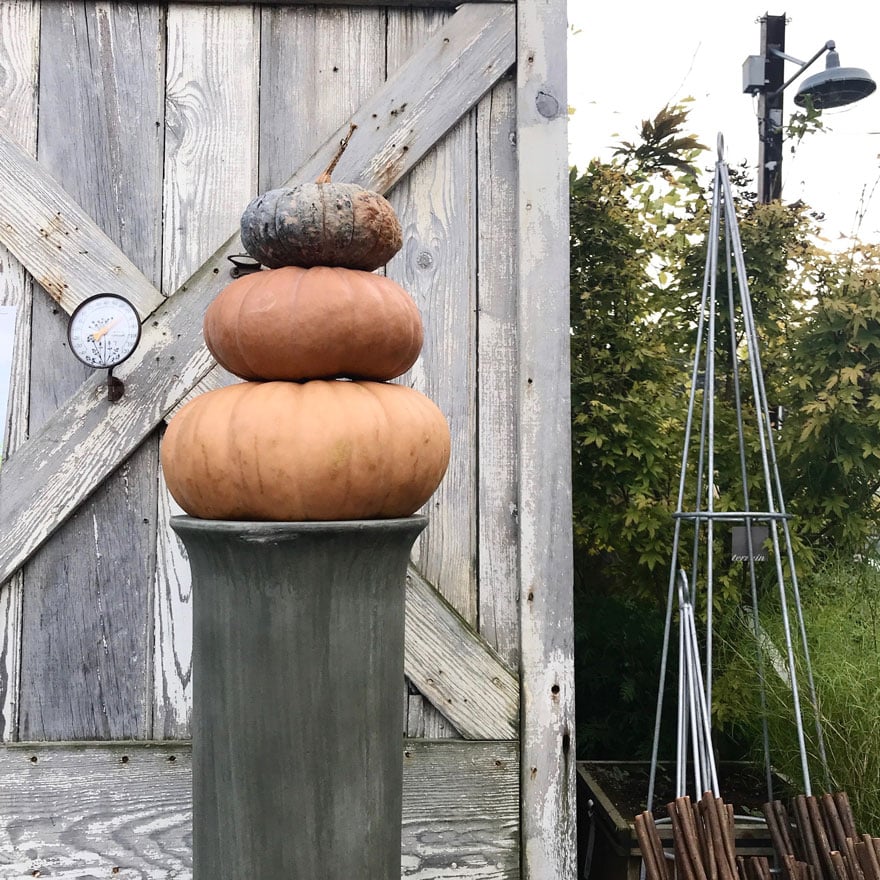 I have my eye on a few little things to warm up the house for fall and all through the winter.  I love my wood board that sits on my Saarinen table in the kitchen.  My friend Diane texted me a photo of this candle at Terrain and said I need it…I agree.  I have always wanted a wheat wreath, this might be the year. I love this Swedish Lambswool throw.  I think this planter filled with mini pumpkins and fall plantings would make a perfect Thanksgiving centerpiece and then I could use it with these Advent candles for Christmas. And I noticed the Carved Teak Diamond Trough is marked down to $59.95 from $248!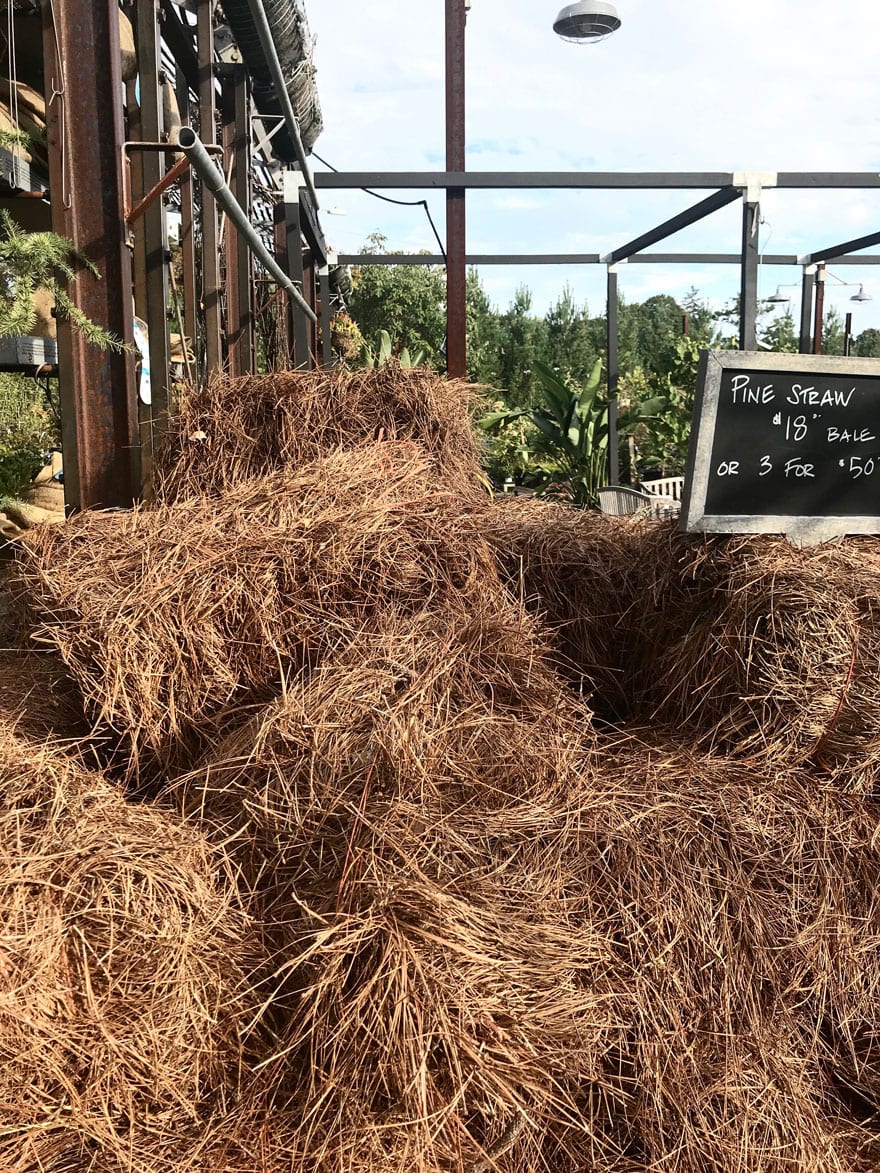 Pine straw?  At Terrain they use it in planters, between stacks of pumpkins, but I'm pretty sure I could find handfuls of pine straw at the base of just about any large evergreen tree.
If pumpkins aren't your thing…Terrain is already unpacking Christmas!  Outside there's an assortment of mini conifers and indoors– ornaments, lights and everything holiday in a magical setting. I never imagined anything could replace Rogers's Gardens in Newport Beach…aside from it's location in Southern California, Terrain in Westport, CT and Glen Mills, PA comes pretty close! What's the best garden center for seasonal inspiration in your area?  I would love to create a list with your suggestions.
Title:
autumn bounty at terrain + westport, Connecticut
Mentions:
Autumn, Fall, gardening, pumpkins, Terrain
Keywords:
autumn bounty at Terrain + Westport, Connecticut
Last Updated:
February 4, 2018