If you follow this blog even a little bit, you know that Madeline graduated from college and is living in NYC in a beautiful but tiny apartment with two friends.  They searched all over the city most of the summer until they found the perfect one.  The apartment was being completely renovated the day we first saw it.  The floor plan was reconfigured creating three bedrooms and a small kitchen/living space.  The bedrooms are very small, but all have a window.  In New York City, that's not always a given.  We started with three ideas using the items they had and then chose art and pillows from H&M to tie it all together.
NYC Dusk, Mesmerize, Fossilized Rock, Advection,  MelancoliaMid-century chair, velvet pillows, bench.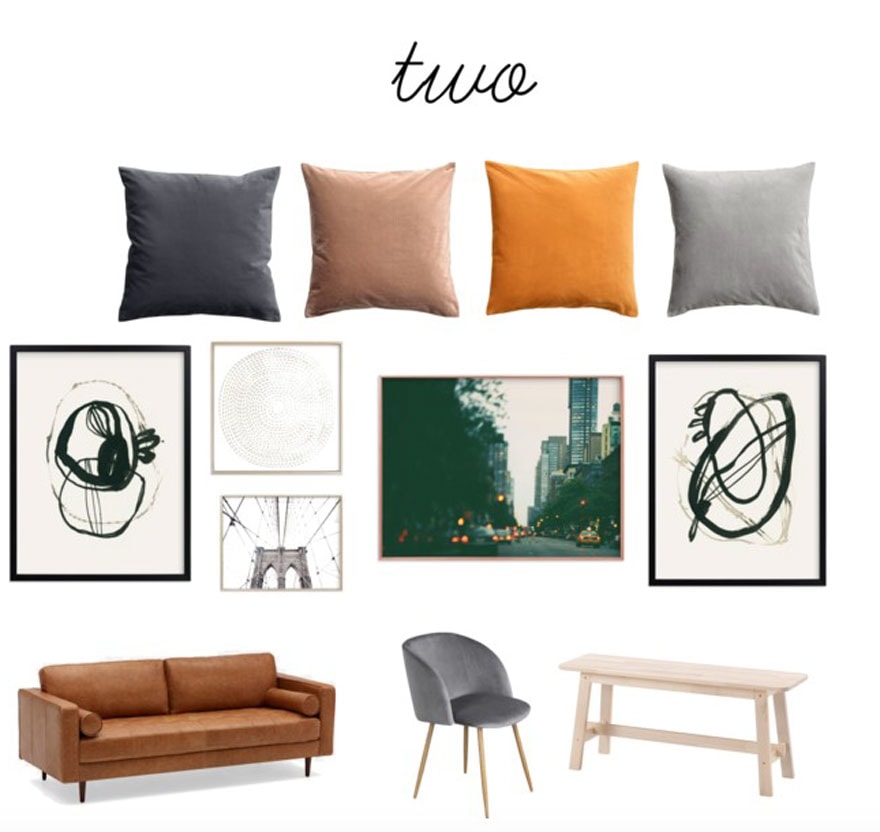 Black 01, Black 03, Surround Me,  Skip Waves, Night Falls, A Classic
LOVE art, mid-century side table, floor lamp, 
We used Madeline's Ikea sofa for a couple of reasons.  One, because we already had it, but also because it was the perfect scale for a small space.  Ikea sofas are a lot easier to move.  The legs come off and when you live in a walk-up, that's an important consideration.  To make it a little easier the night before move-in day, I called Hire-A-Helper and two guys showed up and within 20 minutes every bag, box and furniture was delivered to her new apartment.  Whew!
The basics besides the ikea sofa is an ikea bench that can be used as a coffee table or moved to a wall as a bench and a chair they ordered on Amazon. We also used this shelf in the kitchen to hold glass jars of pantry items.
Here's a look at the space as a fresh canvas.  Now that cold weather is here, we needed to come up with a plan for coat storage.  Two of the bedrooms have very small closets and Madeline's room has no closet.  The first solution that came to mind was to utilize the long entry hallway.  We are considering these simple hooks.  They take up very little space when not in use, but if we line the hallway with three, each girl will be able to hang all of their winter coats and jackets saving space in their rooms.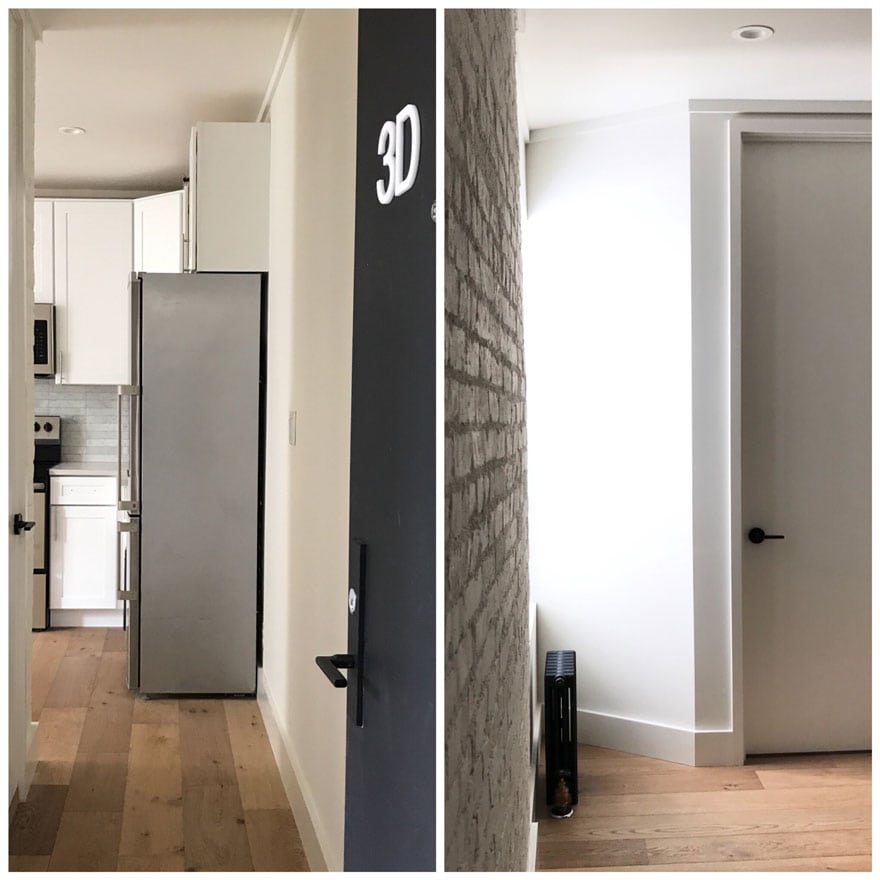 The girls are anxious to pull it all together before Christmas. And they might even be able to find a spot for a very small Christmas tree.
SaveSave
SaveSave
SaveSave
SaveSave
SaveSave
SaveSave
SaveSave
SaveSave
SaveSave