A simple fall table begins with a beautiful linen tablecloth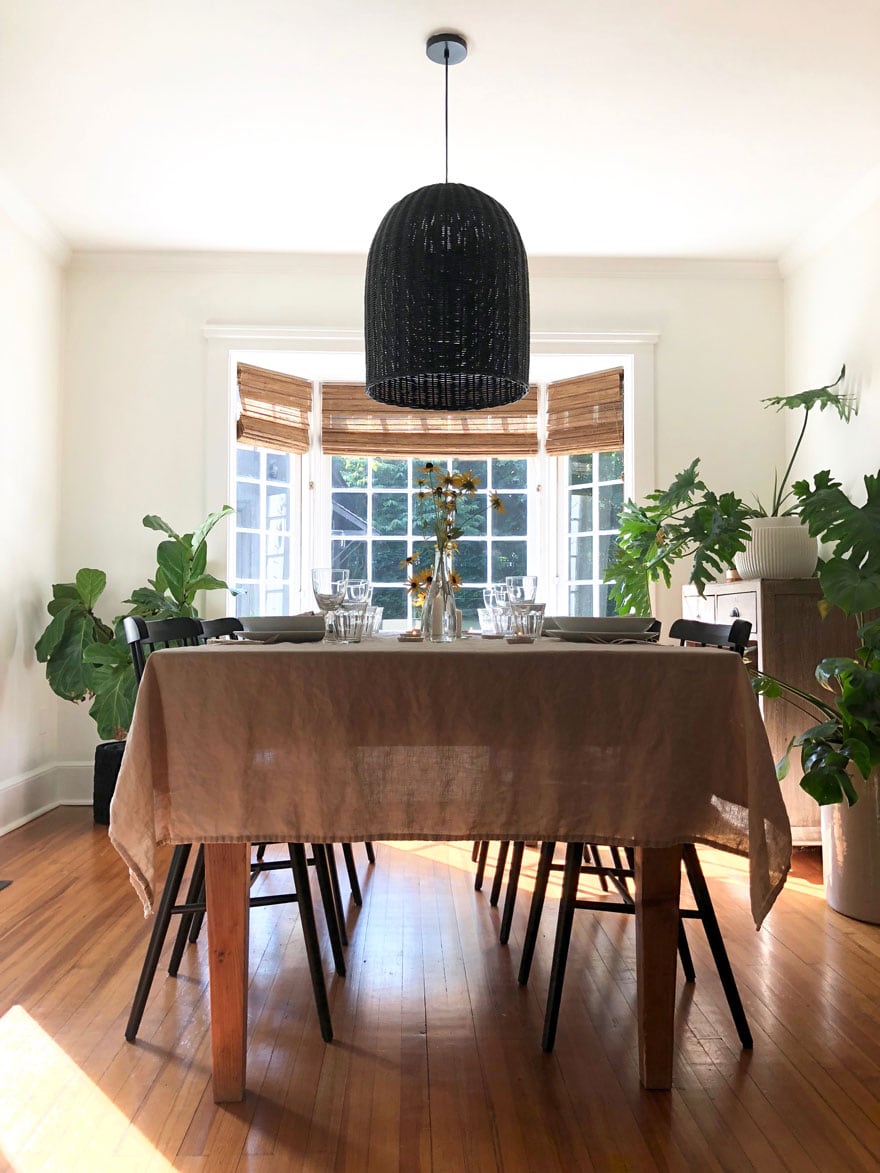 Once again it's time for Project Design with Mary Ann and Cindy, and our guests this month, Maison de Cinq, My Sweet Savannah and Jane at Home
The theme is fall doors and tables.  These are two of my favorite things, but since we are in the process of moving this week and I've shown you our door in New Canaan too many times to count, I'll just share fall tables that we did just before moving.  It started with beautiful table linens from Magic Linen.  I chose natural because it feels organic like using branches, garden flowers, plants, wood and anything that feels like it came from nature.  At anytime of year, natural is always my first choice.  White feels a little formal and colors are lovely, but I never know what flowers I'll be using and of course everything goes with natural.
Beautiful table linens in natural from Magic Linen
Most often I use our white Apilco dishes from Williams Sonoma.  I love simple glassware like the Picardie tumblers. I added clear glass bottles with a Black-Eyed Susan stem in each and tea lights in 2.5″ steel tartlets. You can never have too much candlelight. Since we were just about to move, I had corralled all my plants into the dining room and I thought it gave it a nice vibe.  Note to self: We need more plants for the new house.
Read this post to find a simple way to remove those sticky labels from glass jars and bottles. 
String lights make every space a little more magical!
We used adjustable folding metal saw horses from Home Depot and a table top to create a moveable table.  We can take it to a park, the beach or like we did here, the backyard! If you are going to a park, ask everyone to bring their own chair.
Beautiful linens and dahlias from the garden

I can't wait to see what everyone comes up with for their fall tables and doors.  I suspect pumpkins will be involved.
SaveSave