We ended our surf trip to France with a night and a day in Paris.  We stayed at The Hoxton which is just as gorgeous as I imagined. When we arrived, France was playing in the World Cup and we somehow got a couple of stools in the lobby to watch France win over Argentina with the locals.  Pretty exciting!  A bit later we strolled over to Sézane which was only two blocks away and I found the perfect jacket.  And as luck would have it, they had a lovely young woman that was doing hand embroidery that day.  Since my last name is diamond, I had her embroider my name on one side and on other- a tiny diamond emoji.  You can see more of Roxanne's work here.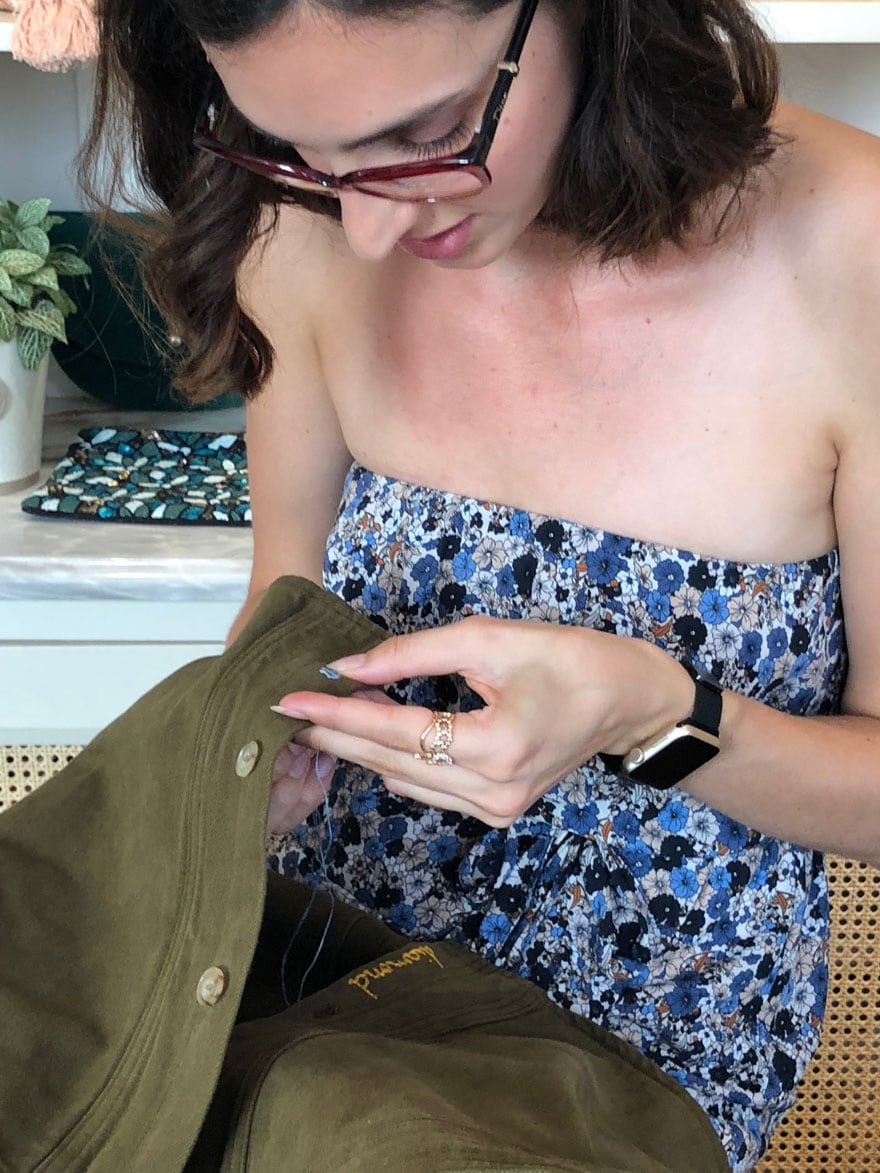 Tile Floor
at
Sézane Paris
Click here to see New York
Since the sun does not set until around 10pm this time of year, we had hours to walk around Paris and simply take it all in.  The last time I was in Paris was with Madeline in the fall when she spent her junior year abroad.  Nothing ever really changes in Paris, except the seasons.  The  summer light in Paris is magical.
A day
and a night
in Paris
in the Summer
where the sun
sets at 10pm!
Summer was in full swing in the city with the Tuileries Garden hosting the traditional fun fair with rides, games and your typical fair food.
The wonderful thing about Paris is that nothing needs to be open to have a lovely time.  We just missed a visit to The Louvre which closed at 9:30 pm, but managed to take a few fun photos and then continue our walk to Palais Royal before having late dinner.
We noticed women of all ages wearing white midi dresses.  We were so happy to have found this one at Madewell in New york right before we left.
Bonne nuit