Today I'm back with Sunday favorites with my friends Mary Ann and Cindy and I'm starting with candles…and how I am no longer burning them!
Yes, that's right, I've broken it off with all candles! It's true, candles are toxic and terrible for our home environment. And since we have been home so much this last year, I am so glad that I made the switch to diffusing!
I was so obsessed with candles. I would light about 10 or 12 every night in my living room, dining room, kitchen, on the porch. People would say they walked by and thought we were having a party. Nope, just 5 o'clock on a Tuesday! I still wanted that cozy, hygge feeling, but without the toxins. Here's how I did it!
1. Diffusers
Once I quit candles, both scented and unscented I knew I still wanted that fresh or sometimes earthy scent I was used to from scented candles. Using essential oils is even better because I can customize my scent daily. I love diffusing citrus and in the morning I may add something like peppermint. In the afternoon, I may want to add Rosemary or Patchouli. In the evening, it's cedarwood and lavender. Diffusing sets the tone and mood.
There are so many great diffusers. My favorites are those from Young Living. They came out with a new white Aria. I love the Scandinavian vibe of the white and glass dome. I also love the Desert Mist and use it in a ceramic lantern. It has a cozy candle flicker setting.
The Aria in White

If you are interested in learning more about the Aria diffuser or any Young Living diffusers, email me at annie.diamond@me.com
2. Flameless Candles
Premium Flickering Flameless Wax Pillar Candles have come a long way in the last few years. I would have to say my favorites are from Pottery Barn. They are wax and some have a flicker. Up close, look a little fake, but inside a hurricane or votive in a jar, it looks pretty real. I also like the less expensive flameless pillar candles. I use these in hurricanes and it's hard to tell they are not real candles. If you have several, consider getting a remote for convenience.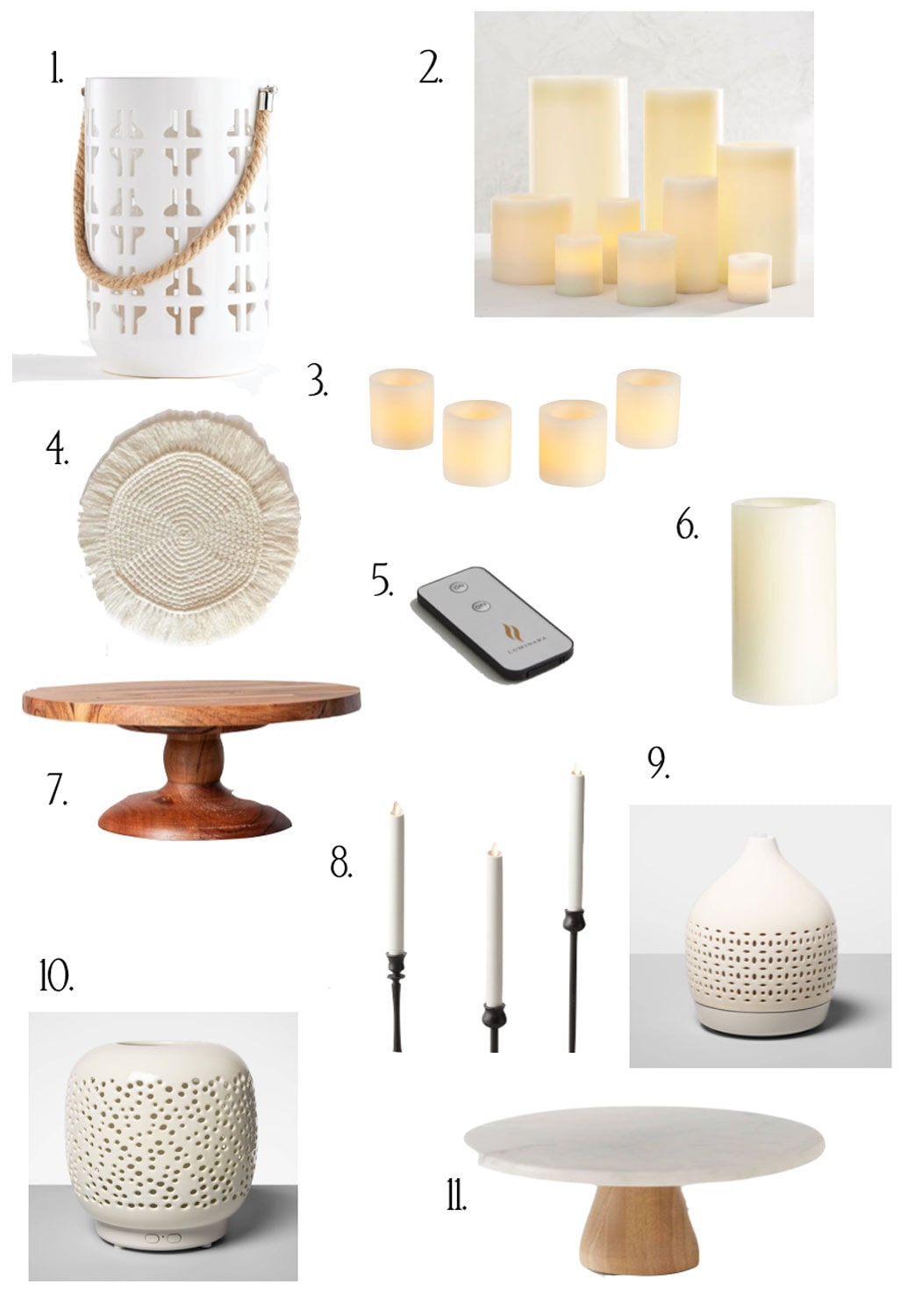 hurricane // 2. candles // 3. votives // 4. macrame placemat // 5. Remote // 6. Pillar // 7. Hearth & Hand Wood Cake Plate // 8. Tapers // 9. Opal House Diffuser // 10. Opal House Diffuser // 11. Acacia Wood and Marble Cake Stand
3. Free Beautiful Phone Wallpaper from artist
Follow @nancysharpe on Instagram and look for this post or check highlights for FREE Stuff to download beautiful wallpaper for your phone. Nancy paints in her 100-year-old barn called Cider House Studio in the heart of Fairfield County, Connecticut. I'll be sharing more about Nancy's art soon after visiting her studio next week! Spoiler alert…she has a black house with a pink door!!!
I've updated my post on golden milk or golden lattes! This is one of my favorite drinks and it's so healthy. Read this post on how I now add black pepper to make it even more nutritious.
5. New York City in the snow
New York was covered in snow this week and we are expecting more snow today. Every city looks beautiful with a fresh coat of snow and NYC is no exception. We walked the streets on the upper west side and through the park capturing the magic.
The Upper Westside
The 86th Street Station
Central Park In the Snow
Sledding in Central Park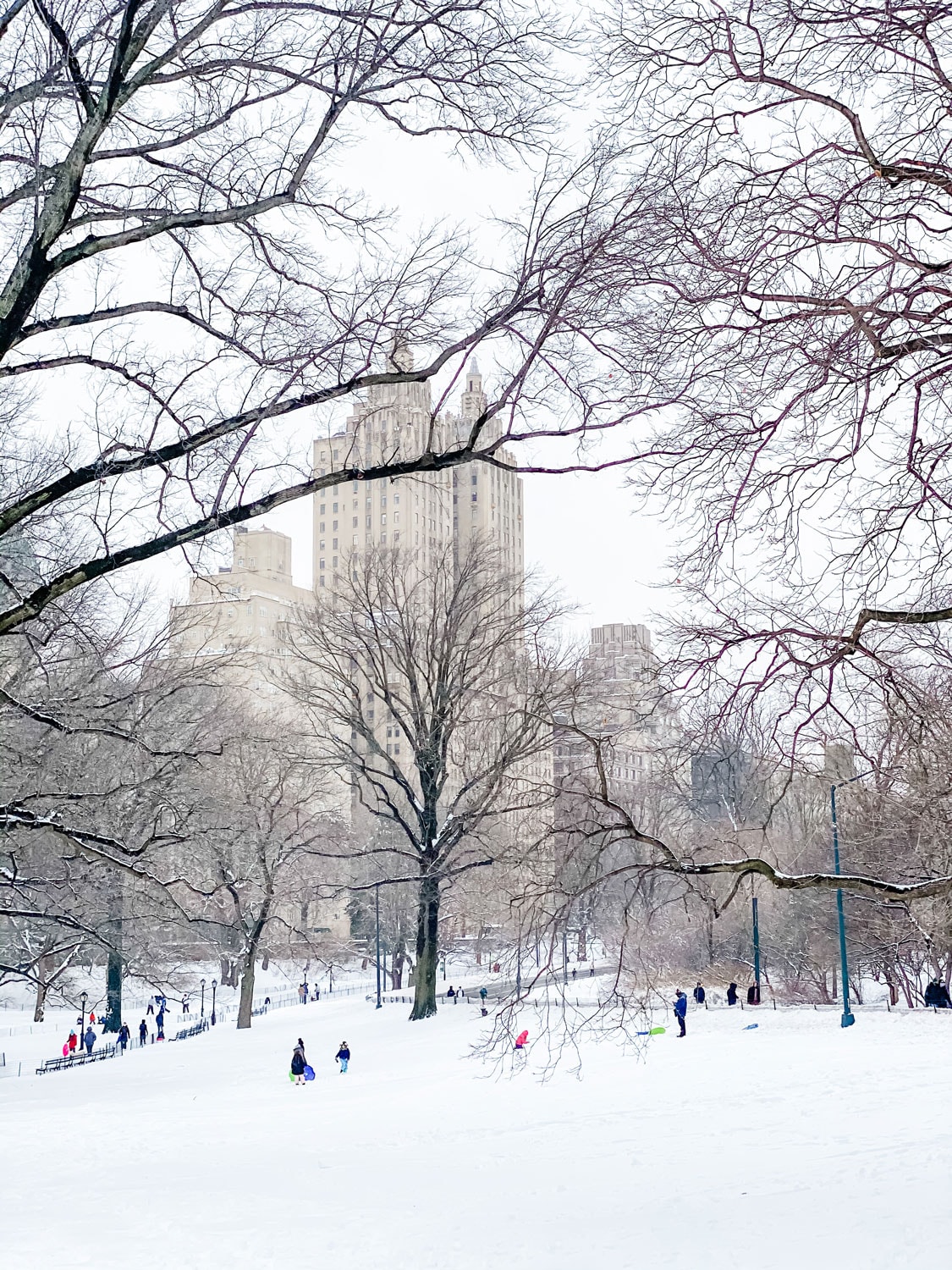 What's your favorite NYC movie? When Harry Met Sally, You've Got Mail, Serendipity, 13 Going on 30, Little Manhattan is a few of my favorites. A snow day in New York City is so romantic, we had to take it in while it was still blanketed in snow. kids sledding in the park, making snowmen, people snow shoeing and cross country skiing. We live about 40 miles outside the city and go in often to explore and walk for miles. The only problem is that you get very hungry and this sometimes leads to bad decisions, like getting a cookie at Levain Bakery!
Make sure to see what Mary Ann and Cindy found this week!
Shop the Post