My favorites this week include one of our favorite places, The Rockaways in Queens, New York. Since we haven't been able to get away as we have the last few years to Biarritz, France, we are so thankful to have a place to escape to that's only an hour away. Make sure to see what Mary Ann Classic Casual Home and Cindy Hattersley found today for their #SundayFiveFaves.
1. The Rockaways
We live about an hour away from The Rockaways and yet many people we know have never been. Going to the beach in the Rockaways is going to the beach in New York City! It's in the borough of Queens and stretches for 5.5 miles of beaches and boardwalks. Besides the beach, one of our favorite places to eat is Tacoway Beach. The best tacos on the east coast, no question about it. It looks a little different this year, but we were just happy to hear they opened. The season is short, so don't miss it if you are in need of a taco and the best guacamole and chips. But make sure to arrive well before 7 pm and order right away from your phone. Still, trying to figure out why they close so early?
Surf, sand, coffee, tacos & a cute shop
We started our day by getting the perfect parking space on the street and coffee from Locals Collective before heading to the beach.
The Swellife in Far Rockaway is the cutest bohemian shop especially if you love the color pink, straw hats, and if you love plants! This shop looks like something my friend Brooke would LOVE!
2. Raise your hand if you know your Enneagram type?
I have been thinking about taking the test for a while. A lot of people in my business talk about it. I'm one of those that takes a test and sort of answers the questions with what I think is the "right" or "best" answer. I know these types of tests account for that, but I've been considering taking an administered test. Then today I saw this on Apartment Therapy and was even more intrigued. I mean this is bringing it right to the level where I now need to know. You can read the post on Apartment Therapy right here. To find out more about taking the test with guidance from a coach, I highly recommend my friend Stacey Webb.
3. Pilates Strong Challenge
Who wants to join me for the Pilates Strong Challenge that starts on Monday (as in tomorrow) with Robin from The Balanced Life? I've been following Robin on Instagram forever and so when I saw this…I was like YES, this is what I need.
4. Train Travel
I love traveling by train, but mostly only in Europe or of course commuter trains into the city. But with COVID, I am seriously considering taking the train from NYC to Denver to visit my elderly mom. Madeline wrote a piece for T&L about a woman who moved across the country and traveled by train from Boston to San Francisco and she documented the entire journey on TikTok. You can read more about it in this piece that just came out today!
5. Sheri Silver's 2-ingredient maple souffle
I know I know…how does she do it? Sheri makes the most creative treats. She creates all kinds of popsicles to one of my favorite things ever- Tahini Twix Bars. And now she shows us how to make a maple souffle with only 2 ingredients and she swears it turns out every time. You can get the directions right here!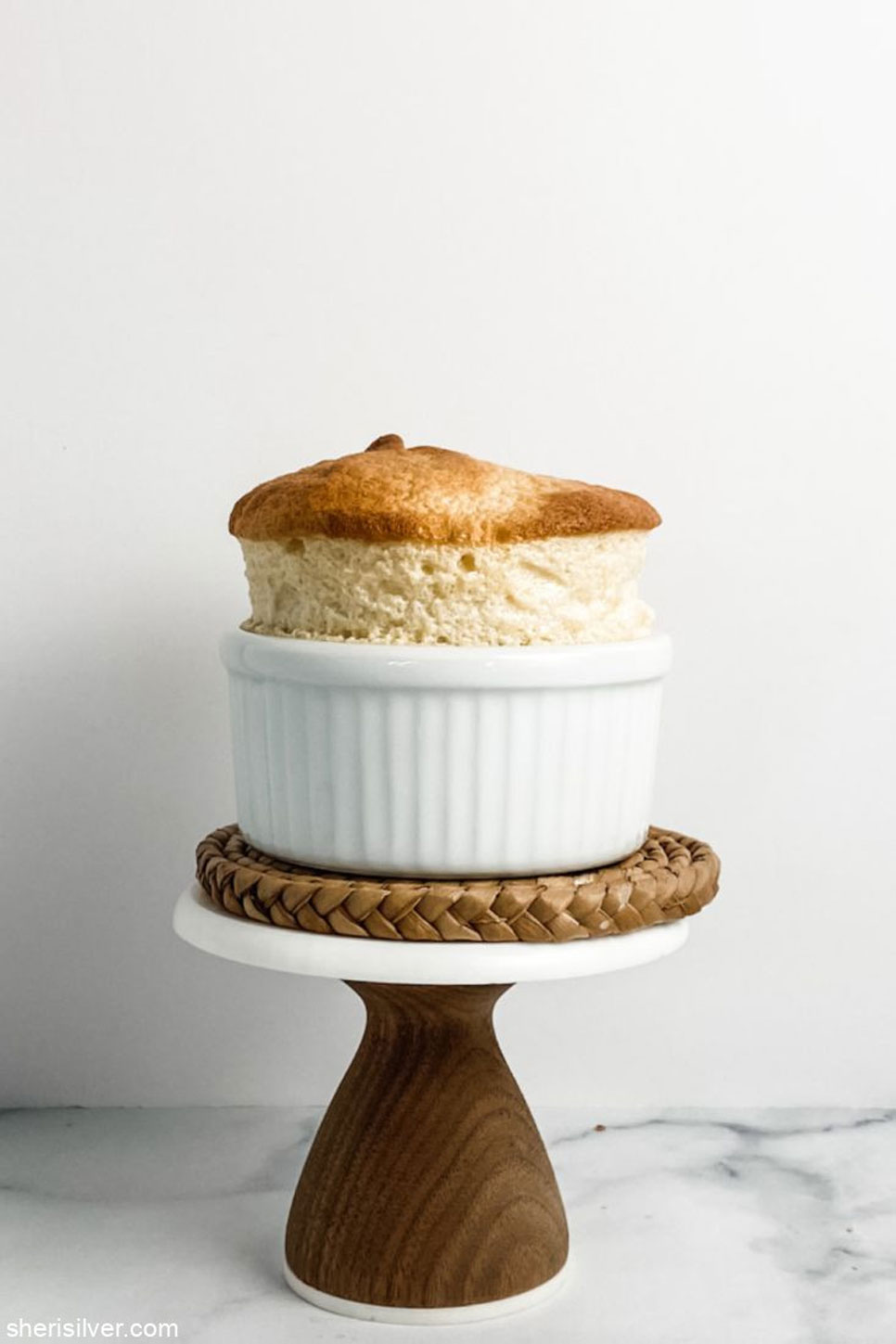 Make sure to pop over to see what Mary Ann and Cindy found this week!