Lemon anything, but lemon ricotta pancakes…even better. But then on top of that, have you tried using lemon curd as the syrup? Like why did it take me so long to discover this? All you have to do is heat the jar of lemon curd and pour it over your lemon ricotta pancakes! A dusting of confectioners sugar and every berry you can find at Whole Foods and make it a brunch board!
Lemon Ricotta Pancakes with Lemon Curd Syrup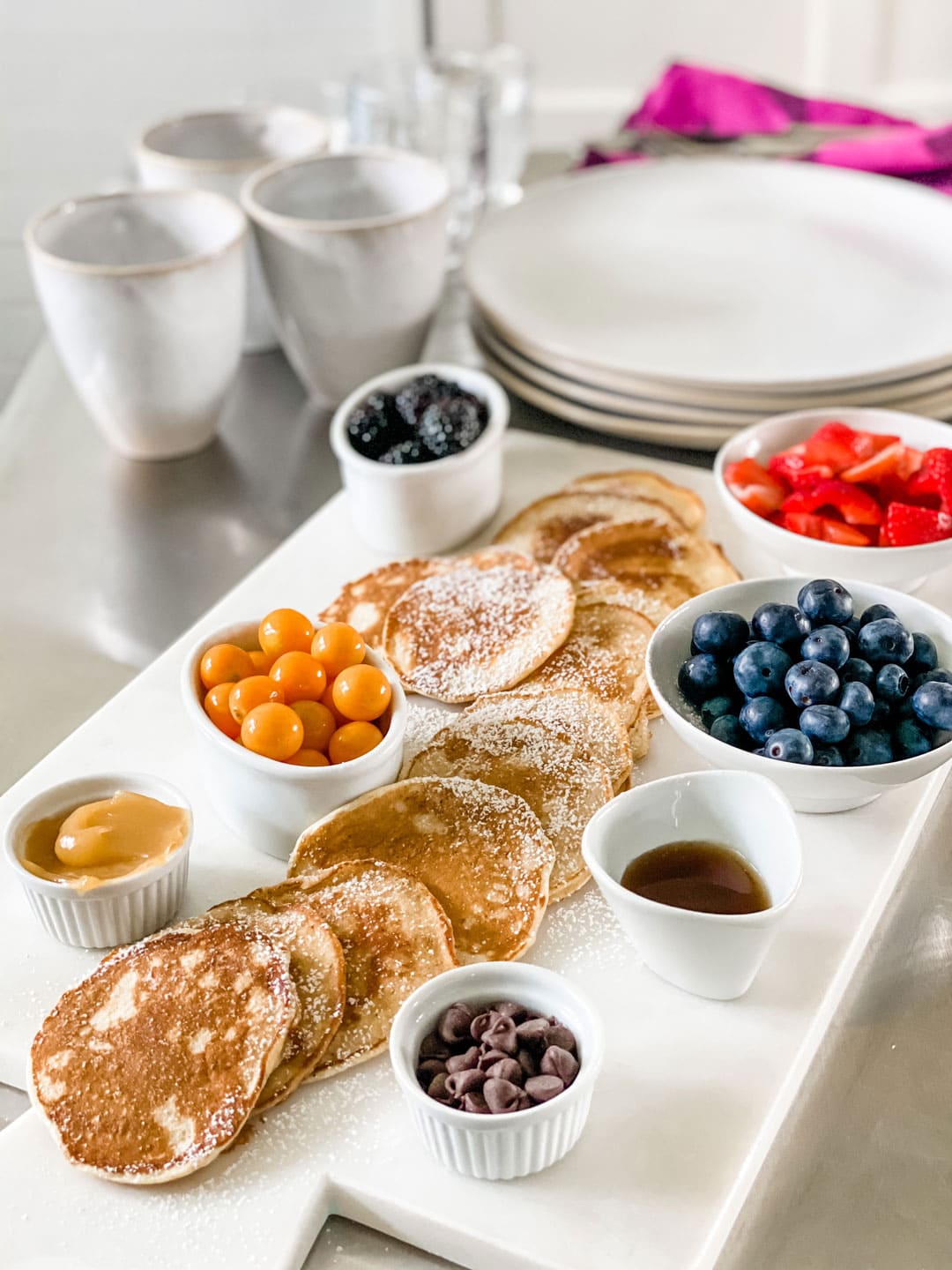 I joined a few bloggers to share our favorite brunch boards and this past weekend we made ours for a few friends and had breakfast on the porch after a paddle.
I start with the largest white marble board I own and for a clean look, I add several different small bowls and ramekins in different shapes and sizes in all-white porcelain. We added the typical berries and then for an extra dose of color, we added the gooseberries which are my new favorite, tangy treat. I think color and texture is the appeal of brunch boards or meat and cheese boards. Even dessert boards with mostly store-bought items have an undeniable appeal to the senses. It's like a buffet only it's all on a serving board and it's arranged with color and texture in mind.
Start with a marble board and white ramekins
Add in every kind of berry you can find at whole foods
A colorful brunch board with lemon ricotta pancakes
Print
Lemon Ricotta Pancakes
3/4 cup

all-purpose flour

1 tablespoon

baking powder

1/4 teaspoon

ground nutmeg

1/4 teaspoon

salt

2 tablespoons

sugar

1 cup

ricotta cheese

2

eggs

2/3

whole cup milk

1

lemon, zested and juiced

1

jar prepared lemon curd
Instructions
Combine flour, baking powder, nutmeg, salt, and sugar in a small bowl. Whisk together the cheese, eggs, milk, lemon juice, and zest in a large bowl. Whisk the flour mixture into the wet ingredients until just combined.
Brush the hot griddle or pan with butter. For each pancake, pour approximately 1/4 cup of the batter and cook until lightly golden brown on both sides.
Dust pancakes with a little confectioners sugar.
Heat the lemon curd in the jar in the microwave u til heated through or pour into a pan and heat on the stove just until warm. Pour into a pitcher and serve.
Notes
The lemon curd heated is like a thick syrup and it's so good!
MORE BRUNCH CHARCUTERIE BOARD IDEAS
This delicious brunch board by Jennifer Maune Blog is filled with heart-shaped waffles and sweet and savory toppings.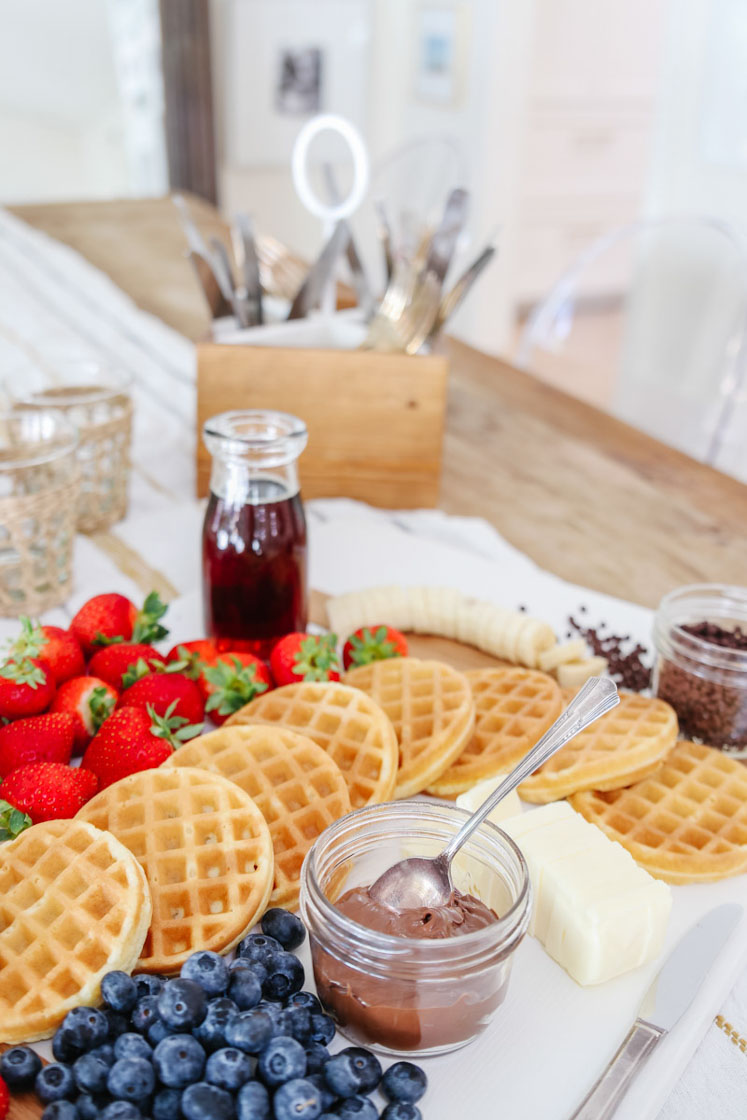 Ashley from Modern Glam Home whipped up this scrumptious waffle brunch board with all the fixings.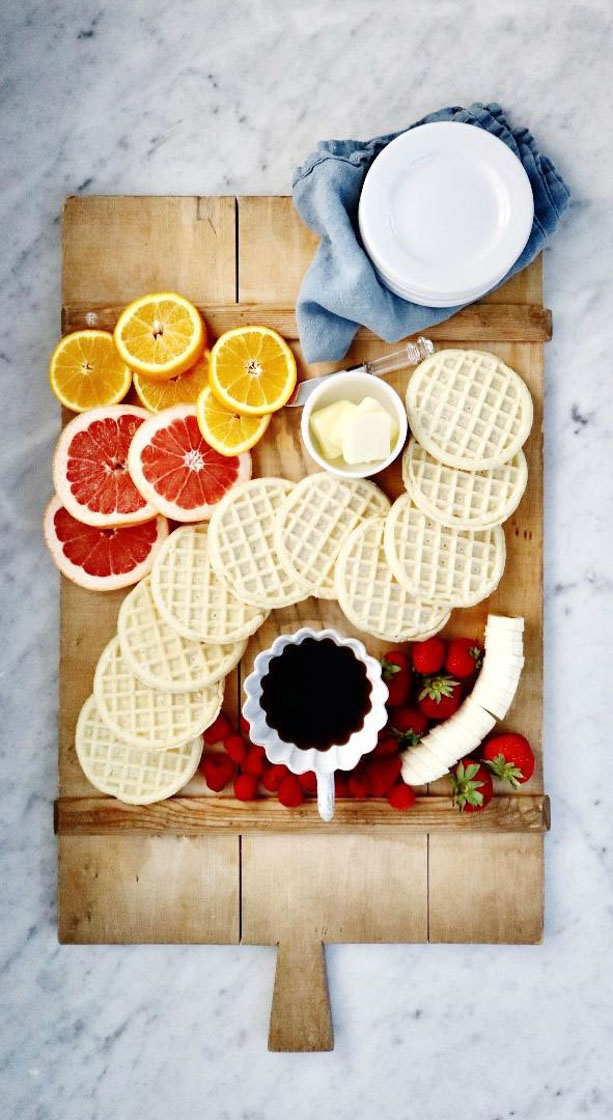 This waffle brunch board from Melaine of My Sweet Savannah is made up of delicious waffles and fresh fruit!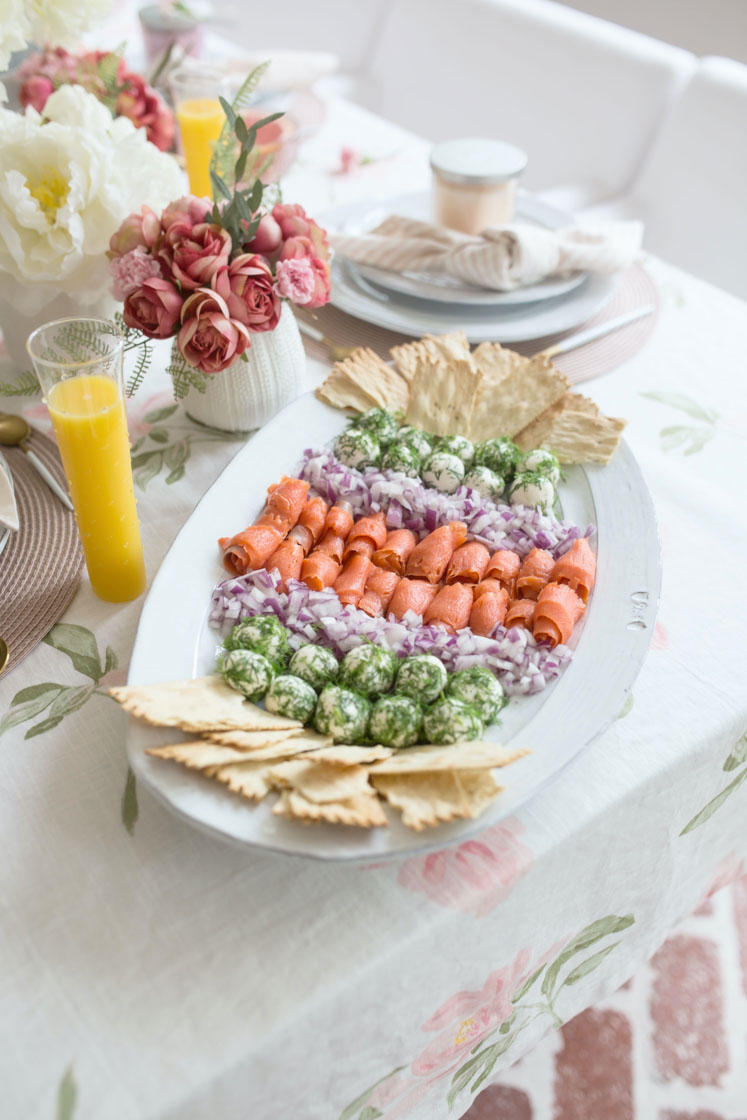 I love these breakfast board ideas from Lory of To Have To Host, it's almost too pretty to eat!
Shop the look

You may also like this post on Lemon Madeleines!