I have always loved the idea of Hygge, I just didn't know it had a name until a few years ago.  Hygge is for everyone.  It may be called other things in places outside of Denmark, but the idea of coziness, especially as the seasons change from summer to fall, is something undeniable.  It's a feeling, but we can help create that feeling with simple things around the house.  And my first place to start is always the kitchen, obviously.  Today it's rainy and it was the perfect day to head to Terrain in Westport for a little cozy inspiration.
Some important elements that are related to hygge include candles, nature, wood, ceramics, pillows, hot drinks, cake, books and something vintage.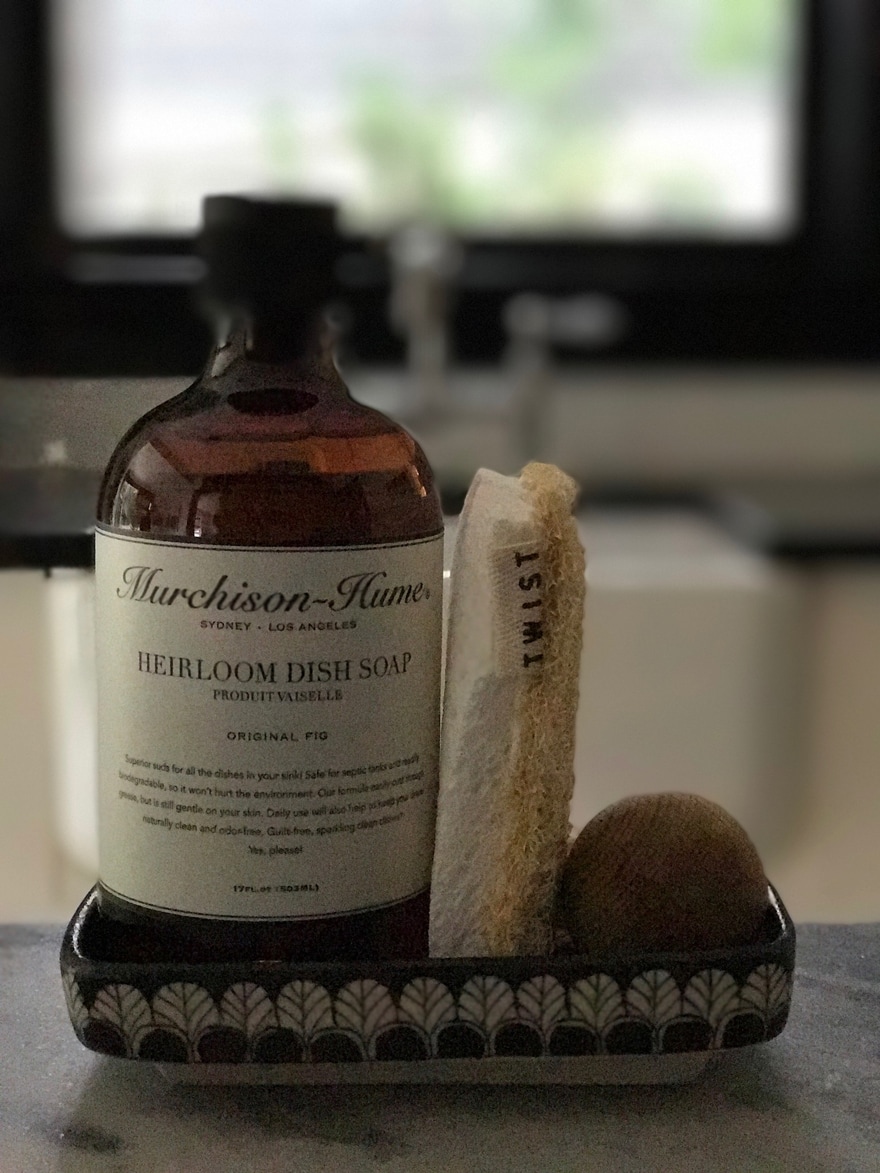 I clipped a few oak tree branches and we always have apples so that I can make this recipe from Brooke!  I added a new black and white ceramic dish to hold my favorite Murchison-Hume Original Fig Dish Soap and a sponge.  I've been looking for the perfect little rectangle dish for months and today I found it at Terrain.  It's the little things, right?
I replaced the pillows on the built-in corner bench with flannel stripes, faux sheepskin from Pottery Barn and washed velvet for cozy layers.  I actually didn't buy any new pillows– I just switched them up from other places in the house. In the center of the table is a wood board from Terrain and a new Patchouli & Ginger candle.  It smells earthy, but the ginger makes it perfect for the kitchen.
The wood footed trivet  is perfect for our round table.  We have a strand of twinkle lights in a dark corner of our kitchen for extra coziness.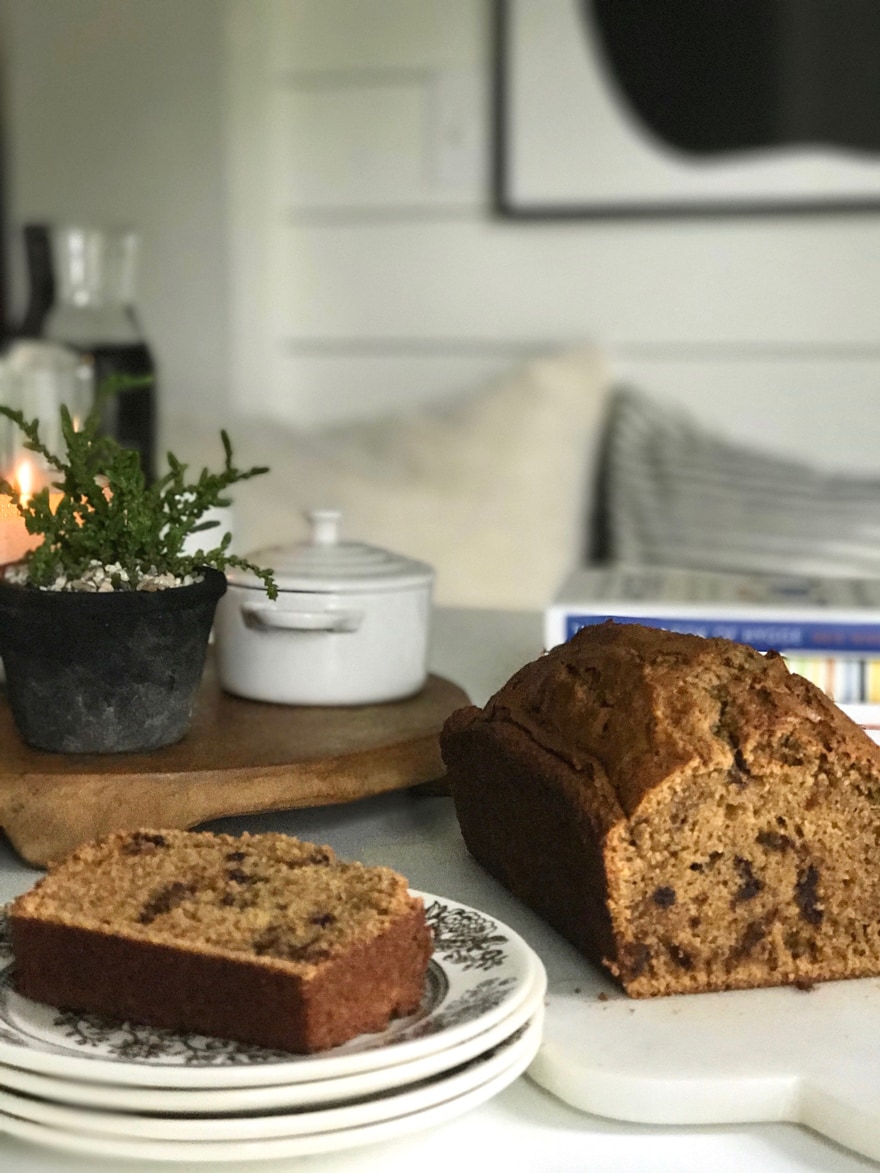 Cake is a big deal when it comes to hygge.  When Madeline and I visited Copenhagen last Spring, we naturally had to visit Denmark's oldest cake shop, La Glace.  Nothing says hygge like a piece of cake around a banquette in the kitchen.  What are you favorite elements of coziness for fall?

Velvet Pillow // Faux Sheepskin Pillow // Plaid Pillow //  Tall Clear Vase // Fig Branches // candle // SMEG Tea Pot // Tucker Chair // Saarinen Table // Wood  Trivet // Galvanized Cake Stands // Little Book of Hygge
SaveSave
SaveSave