What a year this has been, and yet here we are at the start of fall and the Autumn Bounty Festival at Terrain is happening this weekend. I had the chance to stop by a few times this week and as usual, my local store in Westport, Connecticut is looking magical. Come along for a tour!
A few of my current favorites at Terrain

2. All-Natural Refrigerator Deoderizer
Raise your hand if you have a box of baking soda in the back of your refrigerator? I have never liked the look of having a box in my refrigerator, especially when I had a glass door refrigerator. All you need is an aluminum dredger for around $5, fill it halfway with baking soda, then add about 10 drops Lavender or Tea Tree essential oil. Stir to combine, replace the lid, and place it in your refrigerator. Baking soda alone helps absorb odors, but adding lavender or tea tree essential oil seems to make a big difference. I change it every month. Let me know if you try it!
I've made whipped ricotta before, but my friend Sheri has a way of making everything better…and a lot prettier. I have shared Sheri's recipes on Sunday Five Faves before and that's because with Sheri's recipes they are always tested (they work every time) and she has the most creative ideas using simple ingredients. Sheri is a blogging friend that has become a friend in real life and every time I visit Sheri (She lives halfway between me and the city) I receive a treat to take home…if it makes it that far. Check out Sheri's post on whipped ricotta and see how she uses it for both sweet and savory.
And check out this post for Tahini Twix Bars! They are out of this world!
At my house, it's just a matter of time before something gets spray painted black. We discovered this chalk spray paint at Home Depot and it's amazing! It covers well with one coat (and by one coat, I mean I don't have to go back and repaint) who knows how many coats I'm spraying on. I painted a rattan basket and our wicker door basket. Both were pretty weathered from years of outdoor use, so spray painting them gives them some extra life. We painted our rattan hanging chair black too and it looks like new.
Serena & Lily Hanging Chair painted black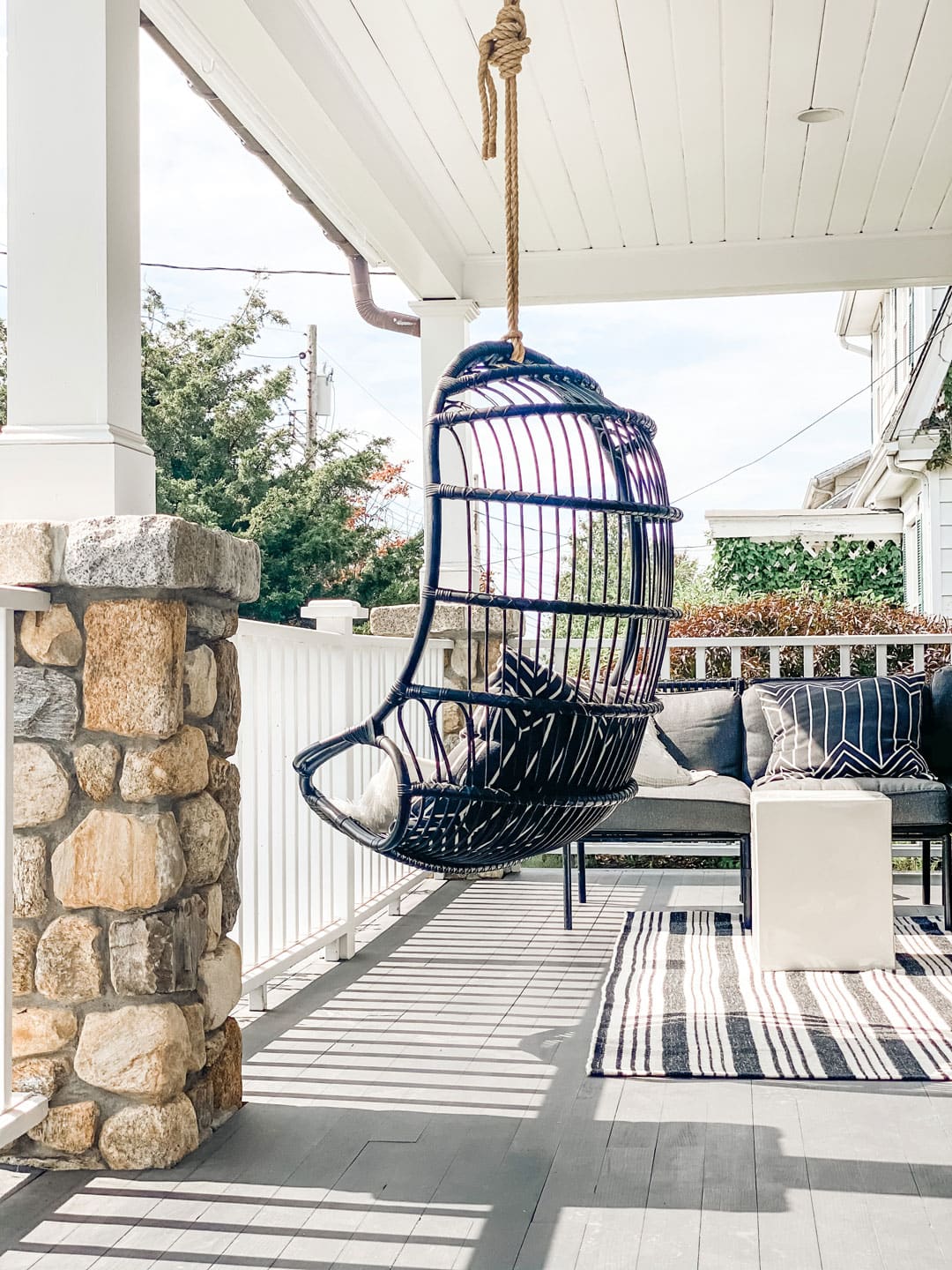 5. Three Cheers for Hydrangeas
Hydrangeas are one of the most generous flowers, you know? In the fall they begin to change colors and make the most beautiful arrangements. I needed something to fill my newly painted door basket and a handful of hydrangeas turned out to be the perfect thing! I love free flowers!
Make sure to pop over to Mary Ann and Cindy's to see their favorites this week! They always have the best ideas!

Shop the Post